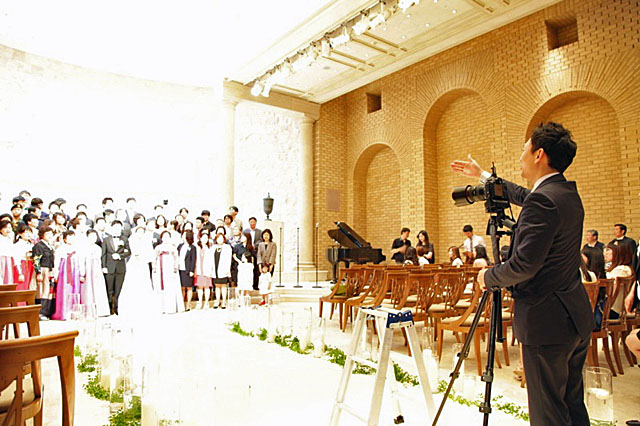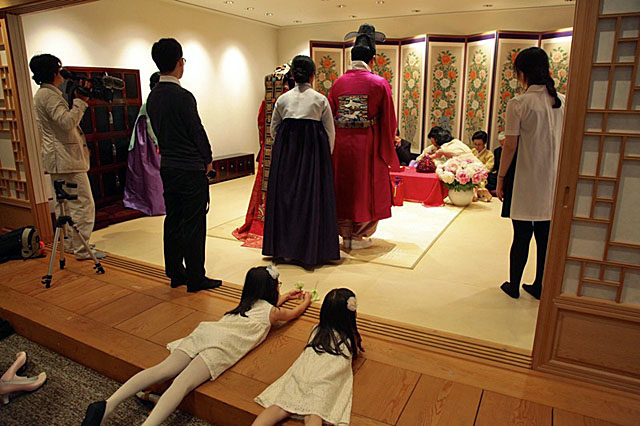 I often take the liberty of taking photos of the ceremony whenever I am invited to a wedding. Not being commissioned to take the official photo of the wedding, I enjoy the freedom of experimenting with various angles and viewpoints from which to take the photos.
The following two wedding photography sites are where I get inspiration from (1) Anna Kuperberg and (2) Love is a Big Deal.
It amazes me how they get so close to the subjects and draw out expressions in quite a natural way. I especially like the "About Us" section from Love is a Big Deal site.
But then there is something called "unplugged wedding" where guests are requested not to take pictures during the ceremony so that they will be fully present in the experience instead of being immersed in the self-serving pleasure of digital documentation. Perhaps I should stop bringing my camera to the wedding ceremonies unless I am officially requested to take the photos of the event.